CONVENTIONAL AUDIT

CONCERNS
External audit in a conventional environment is an activity that encompasses time-consuming and repetitive procedures. These procedures engross the best of the talents employed by audit firms and there is a little room or no room for more value-added activities. This has been an area of concern for most of the audit firms that clients complain of no value add from the audit. As such, the external audit is widely perceived as a non-value add compliance activity. Although, the problem has been mitigated to an extent by big4 consulting firms internally by setting up their shared services center but for the wider mid-sized audit firms it remains a big problem. The shared services center is not a solution for mid-sized firms due to the heavy set up and running costs involved.
There are thousands of mid-size audit firms across the globe who have been seeking a solution for many years.  STAIRFIRST GLOBAL OFFSHORING CENTRE is a solution for these audit firms as it brings the leadership, quality, and substantial savings to these firms across the globe in line with big4 consulting firms. There are NO Overheads involved and the processes are refined and structured to fit all. The audit firms can save significantly in terms of hours or money and spend that time in adding more value for the clients.  It's a WIN-WIN situation for audit firms.
Substantive Procedures
We perform Substantive procedures on all accounts in a financial statement. They are performed on Accounts Receivables, Accounts Payables, Debtors, Creditors, Provisions, Equity, Bank, Fixed Assets, Intangible Assets, Revenue, and so on. In principle, you can offshore everything in an audit which is simple, voluminous, and doesn't need client interaction.
If we take Debtors as en example, the following procedures can be performed:
Preparation of Lead Schedules
Agreement of GL to sub-Ledger
Debtor's Cut off testing
Sales Ledger Cut off testing
Subsequent testing
Sampling
Debtor's Ageing
Valuation of Debtors
Debtor's confirmation
FINANCIAL STATEMENT CHECKLIST
FINANCIAL STATEMENT CHECKLIST
Financial Statements need to be reviewed before they are given to partners for final sign-offs. A thorough and detailed review of financials using pre-defined procedures and steps is performed. For example, we perform a review of SEC form 10k and 10q reports
SAMPLING & DATA ANALYTICS
SAMPLING AND DATA ANALYTICS
Sampling is an integral part of any audit and data analytics plays a smarter role in assessments. We would use the latest tools & techniques to perform sampling and data analytics as per requirements.
GAAP CHECKER - DISCLOSURE CHECKLIST
GAAP CHECKER - DISCLOSURE CHECKLIST
GAAP Checker is an effective solution followed by top consulting firms to ensure that financials are compliant with the latest FRS, GAAP, or IFRS.  We follow the same principle using a trusted SaaS-based solution followed by industry leaders
DEBTORS & BANK CONFIRMATION
DEBTORS & BANK CONFIRM
This process requires interactions with multiple banks & debtors and is a time-consuming voluminous exercise. Our dedicated team will send emails, give calls, and share well-documented files for your audit.
We are the pioneers in this segment with global offshoring leadership and team. We understand the challenges well and have crafted solutions to fit all
Our leaders are Big 4 Offshoring center pilot members
Global standard procedures, templates and documentation
Our team is English speaking and ability to accommodate other global languages
Our team comprises of members from Big4 audit offshoring centers
2 Level review in offshoring center
We have agreements in place and No external mail & No print policy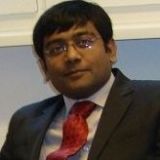 Puneet Srivastava
Helium
Australia
It has been an absolute delight working with Manish and Stairfirst to support the set up and managing the compliance requirements for our Indian subsidiary. The team is super responsive, best at their game and acts as a trusted partner to guide you through the complex maze of regulatory needs. They have also been accommodating in some extra services we have requested few times at very competitive price. I will highly recommend working with them.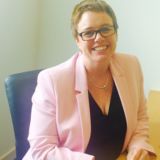 Emma Jones
Disruptive Hiring
United Kingdom
Stairfirst helped us set up Indian subsidiary of our UK Company in timely manner. They understood what we needed and got on with it. StairFirst has become a trusted partner which takes care of all our Annual compliance, RBI Clearances, Income tax and Corporate compliances, Accounting and Payroll services. I am extremely happy to recommend their services.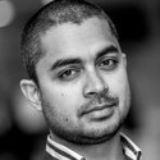 Alok Alamban
Entrepreneur
Canada
Team at Stairfirst is always responsive. Their knowledge on regulations and processes is amazing. This is crucial when making decisions while setting up a new business. Our experience with them has been positive. We look forward to continued relationship. Wishing the team more success ahead.